Secure Online Booking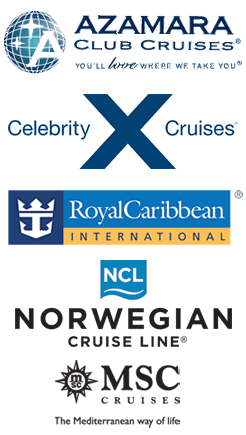 ..10000's of deals arriving daily - Call NOW!
Welcome to Cruise1st.ie - Ireland's newest and most innovative cruise specialist. Specialising in Mediterranean Cruises, Caribbean Cruises and Worldwide Cruises we aim to bring you the best cruise deals from around the world at a price that's right for you. Being fully licensed by the Commission for Aviation Regulation (license number TA0715) you have a 100% financial guarantee as well as access to the best cheap cruises deals around.
With access to all the major cruise lines including Royal Caribbean and Celebrity Cruises right through to more niche operators like Azamara we can provide you with cruise itineraries you simply won't mind anywhere else in Ireland. Our cruise sales are unrivalled which mean you could get a cheap cruise that allows you an extra holiday this year!
So don't delay book online or give us a call today to discuss your ideal cruise holiday. Whether your looking for a 2016 cruise deal or if you prefer to plan ahead we have a wide selection of 2017 cruise deals . Cruise1st - second to none.